CHAPTER 8 PREVIEW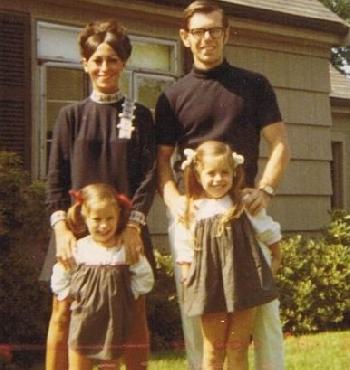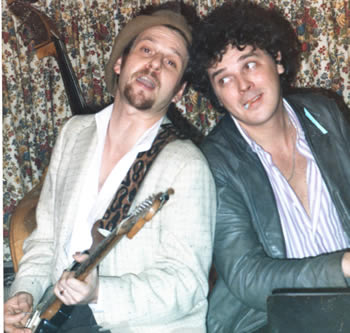 Being home back in Boston was kind of a culture shock, but a very welcome one, a lot more wholesome and less stressful than my New York experience. I started to take a few courses at the New England Conservatory. Trombonist Phil Wilson was one of my professors. I took some one-on-one piano lessons with Saul Skersey, an amazing pianist, teacher and old friend. He could play just like the greatest pianist ever, Art Tatum. He was the piano teacher to my beloved cousin-in-law, Margie Smith. She married my favorite cousin Neal, who lived with us while attending Brandeis University. Man, she was a cutie pie. They used to come see me play all the time, until they moved to Atlanta with their darling girls, Michelle and Sharon. I also began giving piano lessons to a few young aspiring pianists at Steinert Hall across from Boston Commons, not far from my ancient escapades at the various records stores I used to pillage in Boston's Combat Zone.
To my pleasant surprise, there was a pretty viable scene right there within the Boston/Rhode Island area. I began gigging with Johnny Nicholas and the Rhythm Rockers and Nonie's Blues Band. Johnny's band was full of some really good talent. Johnny, a great singer, writer and very good guitarist, later was the featured singer with Asleep at the Wheel, a Western Swing band of national renown. Mark 'Kaz' Kazanoff, on harmonica and sax, later became a session horn player and arranger for Blacktop and Antone's Records. Sarah Brown played bass, wrote many songs and has played with everybody. Don't ever tell her that she plays good for a girl, or open a door for her. Back then, she'd knock your head off or cuss you out. All three eventually moved to Texas. Terry Bingham and Jack Moore played drums at various times and both were steady and rockin'. When I left this band after a few years, I was replaced by Ronnie Earl, a guitar hero of many today. We were best buddies in Roomful and, later, during the Blacktop years. Nonie's husband Johnny Amplifier was also a very talented guitarist. These guys and gals, along with the original Roomful of Blues and upstarts Sugar Ray and the Bluetones, respected and cherished all the old Blues records and performers and recreated much of that material as sincere, heartfelt tributes. They were true connoisseurs of authenticity and had some great taste in music. I learned a lot from all of them.
---
"TALES of a ROAD DOG" - 'The Lowdown Along the Blues Highway' by Ron Levy
Traditional e-Book version - See Store For Price Delivery in minutes, faster than any pizza!

26 Chapters of engrossing, humorous and historical stories
50 image Photo Gallery
Free Download of Ron Levy's newest critically acclaimed album, "Funky Fiesta!"
Accessible for all 'traditional' e-Book readers from all e-Book stores etc.
Click Here To Order E-Book Version For Kindle!
|
Now Also Available On Barnes & Noble
Advanced De-luxe web-book version -
$19.99
Lifetime subscription with updates!
26 Chapters of engrossing, humorous and historical stories - and more to be added on!
1500+ Photo Gallery - and more to be added on!
250+ - embedded music video links and a continuous playlist - and more to be added on!
Free Download of Ron Levy's newest critically acclaimed album "Funky Fiesta!" - and more albums to be added!
Direct email links to the author for comments & questions after each chapter
Accessible for all devices (known now, or in the future) that access the internet w/o using memory.
Click Here To Order De-luxe Web-Book Version!
Print version -
$24.95
26 chapters of engrossing, humorous and historical stories in a 6" x 9" quality softcover traditional book.
100+ image photo gallery
Free download of Ron Levy's newest critically acclaimed album "Funky Fiesta!"
5-7 day delivery in the U.S.A. (longer for world-wide orders)
No purchase limit - They make great gifts!
Click Here To Order Print Version!
---